Head for Belgium's 'little Provençe!
Are you dreaming of a holiday with a Provençal atmosphere?
The Transgaumaise takes you to the south of the province of Luxembourg.
The 140 km route starts at the Vallée de Rabais (Virton) and connects Gaume in Belgium and French Lorraine before returning to Virton via Orval Abbey.
On foot, by bike or by mountain bike!
If you prefer hiking, the signposted route is 140 km long in a loop from Virton.
If mountain biking is your thing, the route is not specifically marked, but It is similar to that of La Transgaumaise footpath. Note that in some sections alongside the Semois mountain-biking is forbidden, and the area must be by-passed!
If you want to tackle the Transgaumaise by bike, the route is 175 km long.
It is not advisable to take a bivouac because there's a lack of campsites on the route and wild camping is prohibited.
La Maison de la Randonnée can provide a set of maps showing the walking routes of the Transgaumaise.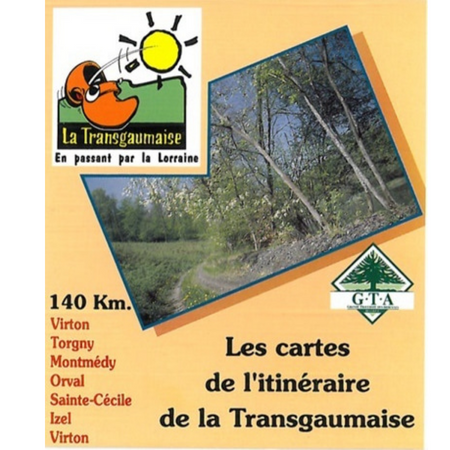 After the Ardennes, destination la Gaume !
The Transgaumaise, which was inaugurated in May 1993, also welcomes hikers. Will you be next?
Like the Transardennes and other major GTA routes, the walking trail signs display the GTA colours of yellow and white.
Overview of some places to enjoy on this roaming hike:
the traditional village of Torgny and its vineyards
the sloping hillsides of Gaume
beautiful river valleys, such as those of the Othain and the Semois
the basilica of Avioth
the citadel of Montmédy
Renaissance houses in Marville
Orval Abbey
the valley of the Semois with its villages of Sainte-Cécile, Florenville, Chassepierre, and Martué
La Trangaumaise cycle route
For cyclists, the Transgaumaise route is 175 km long (not marked: follow the GPX tracks).
The circuit crosses the small roads of the valley of the Semois, Othain, Vire and Thon … explore museums, stunning landscapes and, if you feel like it, sample local products.
Discover Williers, Herbeumont, Chiny or Tintigny before joining Virton.
The Maison de la Randonnée – GTA Belgium suggests the following steps:
Virton – Torgny: 33,2 km
Torgny – Avioth: 17,7 km
Avitoh – Williers: 28,2 km
Williers – Herbeumont: 20,2 km
Herbeumont – Chiny: 27 km
Chiny – Tintigny: 21,1 km
Tintigny – Virton: 21,6 km
Connections with other cycling routes
Several connections are possible from the Transgaumese route:
connect with the cross-border Grand Tour de l'Ardennes: from Herbeumont, extend to Sedan in France via Carignan and Remilly-Aillicourt
from Herbeumont, look out for route W7 which will take you to Bertrix, Libramont, Sainte-Ode
in Sainte-Ode: look out for the Euro Vélo in the direction of Bastogne